FULLY BOOKED
JA
| | | |
| --- | --- | --- |
| | Seminar | Dinner |
| JA0FSB | Yes | Yes |
| JA1BRK | Yes | No |
| JA1DOT | Yes | Yes |
| JA1FNO | Yes | No |
| JA1HGY | Yes | Yes |
| JA1QJI | Yes | Yes |
| JA1UPT | Yes | Yes |
| JA1WSX | Yes | Yes |
| JA1WWO | Yes | Yes |
| JA2ADH | Yes | Yes |
| JA2FIA | Yes | Yes |
| JA4DND | Yes | Yes |
| JA4LKB | Yes | Yes |
| JA5AQC | Yes | No |
| JA5XAE | Yes | No |
| JA8AKQ | Yes | Yes |
| JA8DNV | Yes | Yes |
| JA8KSF | Yes | Yes |
| JA9APS | Yes | Yes |
| JA9PPC | Yes | Yes |
| JE1SYN | Yes | Yes |
| JF1KMC | Yes | No |
| JH1DLD | Yes | No |
| JH1ECG | Yes | No |
| JH6DUL | Yes | No |
| JI1MNT | Yes | No |
| JI6NCY | Yes | No |
| JJ1RDX | Yes | No |
| JJ2VLY | Yes | No |
| JJ3PRT | Yes | Yes |
| JK1KSB | Yes | Yes |
| JL1XMN | Yes | Yes |
| JM1ESG | Yes | No |
| JN1RVS | Yes | No |
| JP7FSO | Yes | Yes |
| JQ1TAR | Yes | No |
| JR0ELG | Yes | No |
| JR1AIB | Yes | No |
| JR1POK | Yes | No |
| JR3RIU | Yes | Yes |
| JR4OZR | Yes | No |
| JR6EZE | Yes | Yes |
| JR6IKD | No | Yes |
| JR8AJR | Yes | Yes |
| JS1NDM | Yes | Yes |
| | 44 | 26 |
Participants
(as of Aug 11th)
Overseas
| | | |
| --- | --- | --- |
| | Seminar | Dinner |
| 5Z4VJ | Yes | Yes |
| DL2GAC | Yes | No |
| E20NKB | Yes | Yes |
| E21EIC | Yes | Yes |
| E25KAE | Yes | Yes |
| K5GS | Yes | Yes |
| K5GS XYL | Yes | Yes |
| K6VHF | Yes | Yes |
| KE4KDY | Yes | Yes |
| KO8SCA | Yes | Yes |
| KO8SCA XYL | Yes | Yes |
| PA5X | Yes | Yes |
| VK3GK | Yes | Yes |
| VK3GK XYL | Yes | Yes |
| VK3MB | Yes | Yes |
| VK3TX | Yes | Yes |
| VK3TX XYL | No | Yes |
| VK3TZ | Yes | Yes |
| VK3YY | Yes | No |
| VK5CP | Yes | Yes |
| VK5FUNN | No | Yes |
| VK5XFG | Yes | Yes |
| WB4DNL | Yes | Yes |
| | 21 | 21 |
Outline
Date : August 19 2023 (Saturday)
Part 1: Seminar
Venue : Sotetsu Grand Fresa Tokyo-Bay, Meeting room on the second floor
MAP
Time : 16:30 - 18:00
Fee : 2100 yen
Scheduled speakers :
3Y0J Bouvet Island DXpedtion KO8SCA Adrian Ciuperca
TX5S Clipperton Island DXpedition K5GS Gene Spinelli
MC : JJ3PRT Joe Aoki
Part 2: Dinner Party
Venue : Suien (Chinese restaurant) on the 2nd floor EAST TFT building, east of
Sotetsu Grand Fresa
MAP
Time 18:30 -20:30
Fee : 5200 yen
If you would like to join the DX Seminar and the Dinner Party, please send an e-mail to JJ3PRT Joe Aoki by July 10th. Please kindly include your call sign and your name when sending your e-mail to JJ3PRT.
Please remit your fee to the following Paypal address by July 10th.
jj3prt@ict-kuwa.net
You will be regarded as a legitimate attendee to the DX Seminar and the Dinner Party after remitting us your fee. You can join both DX Seminar and Dinner Party or either of them.
-----------------------------------------------------------------------------------------------
DX Seminar Operation Team
Team Leader Hiro Matsuura JA4DND
Co-Leader Joe Aoki JJ3PRT
Supported
by
Far East DX Ploiters
Thank you for your singing up for DX seminar and dinner party on August 19th sponsored by FEDXP at Tokyo Ham Fair. Now we are full for the DX Seminar. All the seats are reserved. However, some seats are still available for the dinner party. Please contact Joe Aoki, JJ3PRT, if you would like to join the dinner party.

We are very pleased to announce that the DX Seminar will be held at Tokyo Ham Fair in August 2023 for the first time in five years. Since one of the worst pandemics COVID-19 has been fading out these days, we have decided to hold the DX Seminar in Tokyo this time. This year we will have the DX seminar at Sotetsu Grand Fresa Tokyo-Bay Ariake, nearby Tokyo Big Sight.The venue and the number of the guests will be smaller than these of the previous years, however we would be so happy if you join us. Let us talk about DX and have an enjoyable time together.

DX Seminar at
Tokyo Ham Fair 2023
January 2024
TX5S Clipperton Island



---------------------------------------------------------------------------------------------------------------------------------------------------------------------------------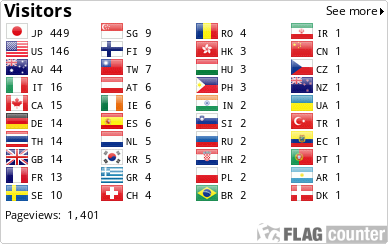 Produced by Joe Aoki JJ3PRT